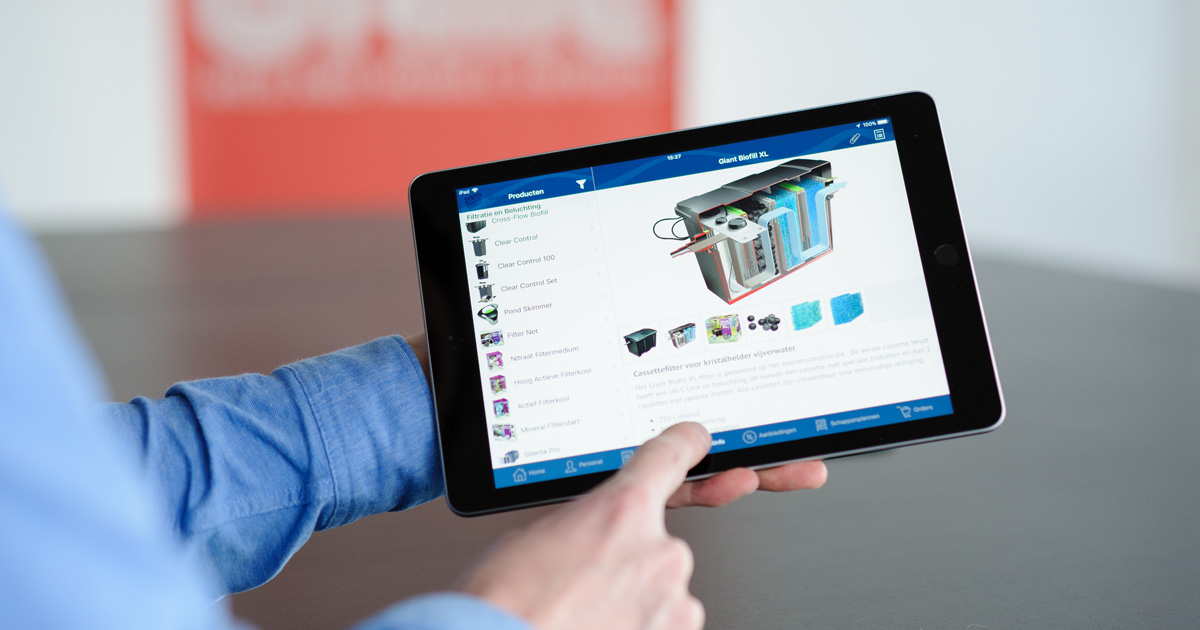 Description: The Velda sales app is a native iPad app with a product catalogue, CRM, order functionality and other tools for account managers.
Published at: 11-04-2018
Velda is a leading producer of pond supplies. Every day the account managers of Velda are on the roud to garden stores to give advice and sell the products of Velda. The account managers used to bring a laptop, product catalogue, binders with discounts, product samples, etc. Thanks to the Velda Sales App they now have all information in one easy iPad app.
The account managers don't always have a fast mobile internet connection. That's why the app is able to fully function offline. All product info is stored on within the app. New orders can be prepared offline. As soon as there is a good connection the app can send the order to the Velda offices.
Always up-to-date information
The app is connected to a management system. This way the marketing department can easily share new promotion material or product information with all account managers. The system is also connected to the ERP system to collect current stock levels and the status of orders. This way the account managers always have up-to-date information when they go to a client.
Looking for a sales app?
Curious about how a custom-made sales app can help your company? Contact us for more information.